Hello my beloved Beardy Blog Fans.
You may recall that a short while ago I did post a post highlighting a challenge that I was undertaking in order to raise money for Malaria No More UK.
You can read that post HERE.
Well, I only gone and did it, didn't I! How did it go? What happened? Did I, in my nervousness, forget to get dressed and walk half the distance in the nudie before realising and running back to get changed and start all over again?
Well, you'll have to read on to find out*.
*no. not again.
Saturday 26th May 2018.
5am.
BEEPBEEPBEEPBEEPBEEPBEEPBEEP!!
That, Beardy Blog Fans, is the sound of my alarm going off at an unearthly time of the morning. I am asleep in my cousin's flat in Clapham and my Uber is booked for 5.45am. It isn't the 100km walk ahead that I fear the most; it's the getting up at this hour of the morning on a friggin' Saturday. I mean, Saturday is my lie-in time. Bah and much grumblage.
But the excitement of the day overrides, just, my desire to curl up and stay in bed and I leap, nay, spring, out of bed. My bag is packed already and I just need to fill up my hydration bladder, squeeeeeeeeeeeeeeeeeeeeeeze it in to the rucksack without it bursting and soaking everything, hoik it up onto my back – fuck, this thing is heavy! What have I packed in there? Lead weights? Is the gravity less on the way to Brighton? Do I really need all of those socks? Who needs to drink, eh? That'll be 1.5kg saved. But no, I am strong and manly, so I push on, an inch or two shorter – and head out of the door into the misty morning.
The Uber arrives. My driver, Szilard, is a very pleasant young man and as we chat away the 15 mins to Old Deer Park in Richmond, London, feels more like 14.
We arrive, I drag my lead lined rucksack from the back of his car and I swear it rises a few centimetres as I do.
I watch as Szilard laughs, pulling away in his comfy car, and I stroll over to the registration tent:
Registration complete, I am issued with my lanyard and timing card thingy wotsit thingy:
So, after all of that shenanigans I still had an hour to wait until my official start time of 7.30am, so I grabbed some fruit and a strong coffee and relaxed for a while.
The atmosphere at this event is pretty special. Everyone is buzzing and eager to get going.
There are smiles. Smiles become a rare thing later in the day.
There is laughter. Laughter is mocked and laughed at later in the day.
There are people walking without a limp. There is much limpage later in the day. People are seen dragging the bloodied stumps that were once their legs and feet across the rutted footpaths screaming "help me! Why won't anybody help me?"
There are friendships. Friendships are challenged, even shattered, as the day progresses. People will be heard screaming at each other, "this was your fucking idea! Let's walk 100km to Brighton you said. It'll be fun, you said. FUCK YOU, I say!" and "When will this ever end? Please, sir, hello, sir, please kill me now! Why won't this day EVER END?"
But that all comes later, for now everyone is happy, full of hope and visions of the shiny medal, swanky t-shirt and free glass of fizz at the finish line.
We are corralled like cattle – the organisers brandishing whips, cattle prods and wearing large stetsons, prodding us and poking us – into the start pen:
There is a very energetic warm up chappie – all bandanas, enthusiasm and more muscles than he has any right to have – seriously, doesn't he realise that there is a national muscle shortage? I've been on the waiting list for ages – who gets everyone all warmed up and in pain even before they've left the cattle pen. I couldn't be arsed to take my trillion ton back pack off again, after getting it all comfy and shizz, so I elected to stand nonchalantly at the back and chuckle at everyone else looking all self conscious and uncomfortable. There was a jolly MC who likewise jollied everyone along and generally made everyone wish that the walk would start right now, and not in 10 minutes time.
Of course I jest; both of these fine gentlemen did a great job of keeping everyone motivated and ready to face the challenge ahead. Before we knew it we were off and the challenge did doth begin.
Now, before you get too despondent I am not going to give you a kilometre-by-kilometre run down of my walk. This is for a couple of reasons:
Most of it is just a blur now.
I didn't take enough photos.
The photos I did take are mostly of me looking bedraggled at rest stops.
You don't want to be here for 24hrs yourself reading my twaddle.
My twaddle.
So, the journey began:
Passing 10km was nice. Only 90 more to go. There was much rejoicing 🙂
2.5km later I arrived at Green Lane Rec Ground for the first mid-point stop and BREAKFAST!!! These smaller mid-point rest stops are very, very welcome sights indeed. – even more so as the challenge progresses. They play host to a small medical tent, coffee, tea, fruit, crisps, sweets and all manner of other snacks and drinks. They have more than you really need and plenty for everyone. I avoid the really sugary sweets as they make me crash later, but I stock up on cereal bars and eat a shit-ton of fruit. They have fresh pineapple…mmmmmm.
After a little wee-wee – the portaloos are still in a reasonable state – and a quick re-talcing of the old tootsies, I don't hang about here and I'm back on the road within 10 mins.
For the next few kms I'm joined by a young lady, Chris, who is attempting to finish after having had to abandon in a previous year. I say young, she was nearly 70. She was popping a cracking pace and was a pleasure to walk and talk with. She used to be a social worker and worked in a psychiatric hospital just up the road from the one I used to work in. We had a good old natter about mental health issues and the good old – bad – days working in the old Victorian institutions back in the day. Unfortunately I lost her at the 25km rest stop. I hope she made it this year (EDIT: SHE DID 🙂 Thrilled for her.)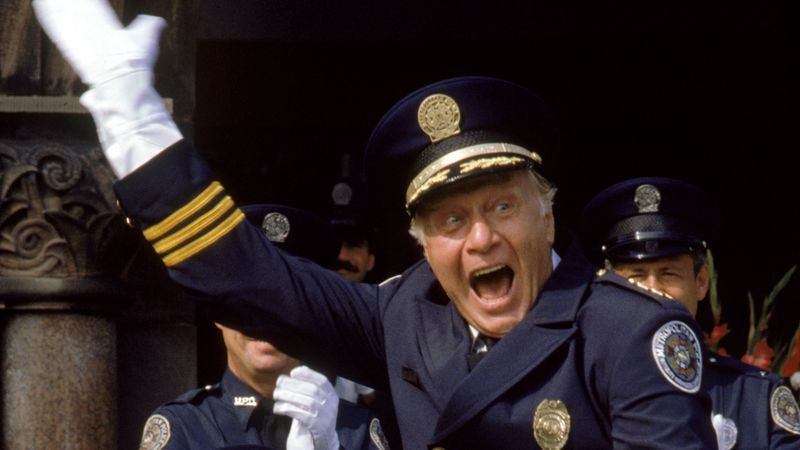 After about 30 mins at Oaks Park, the first of the bigger stops, another re-talcing of the feetsies and a very welcome change of socks, seriously, they were very soggy indeed, I refilled my water, took on some electrolytes via a high energy drink that didn't taste of dust, and I trundled off again for the next 15km section to New Henhaw Farm at 40km.
By now the temperatures were stupidly high. The pack on my back was getting heavier by the step, but as I drank the water it got lighter. I only sipped at it though as there are no water stops between rest stops. There were several generous householders who put out water stations for us though, and these were very gratefully received.
Along this stretch I buddied up with a chap who was walking with his wife, but who had left him behind. Nice
We nattered for several km about cycle racing – about the only sport I can actually talk about – and generally got on very well. So well in fact, I've forgotten his name. It might've been Richard, but it could equally have been Barry or Travis, or Selena. This was Richard-Barry-Travis-Selena's first ultra and he was finding it very difficult in the heat. As you can see from the above map, this section is very open and exposed. Shade options were pretty much zero.
This was also where the first styles appeared:
The stretch between 25 and 40km, though only 15km was a very long way. Oh..em..god! I recall this passage last year felt long, but this year it felt longer. I blame plate tectonics. They must've missed a fault line or some shizz, because this stop was further away. I swears, man.
For some of this stretch I walked with another young lady, and she was actually young this time, called Lucy. I recall her name because she was so slow, bless her. She really wasn't enjoying herself at all and her chums had left her behind by quite some distance, so I stayed with her and we chatted about this and that to pass the time and take her mind off of her blistered feet. She got slower and slower though and on one descent I hadn't realised that I had left her behind, quite a way behind. She had some other people with her though so I soldiered on as the 40km stop at Henhaw Farm was only about 2km away. I caught up with her friends and passed on that she was doing ok, but not having fun (she kept saying "when will this ever end"..it did start to get annoying, lol), and they said that she hadn't trained at all so weren't surprised she was having trouble. Anyhoo, I caught up with Lucy at the stop and she was grand.
At this point I decided to change into my walking boots. I was hoping to do this at 56km, but the soles of my feet were beginning to get sore on all of the hard ground, so I took the decision to change early. I was glad I did; the extra support and thicker socks was most welcome. Once again I refilled my bladder – water bladder, not my wee wee bladder, obvs – drank more tea, ate more fruit, stocked up on crisps and cereal bars, and waddled off once more after about 20 mins rest.
On route this time I met Corrina. She was taking part in her first ultra challenge, walking solo, and was just walking the first half. I say 'just', it is still no mean feat and I was slightly jealous of her that she would be home and tucked up in bed with a glass of red whilst I was slogging through the night and the mud. Corinna was lovely though, a real pleasure to walk with and talk to. She was walking in memory of her dad who sadly passed away form lung cancer, raising money for the hospice in which he stayed. She said when she first saw me I reminded her of him, it was the beard, even though I am a year younger than her! We had a great laugh and the intervening kilometres fairly flew by.
I arrived at Tulleys Farm, 56km,  slightly later than I had intended. This affected the amount of time I stayed here for. I had originally planned to stay for an hour, but, as the sun was setting, from 8pm they only let you leave in groups with a Trek Master every 15mins. I wanted to rest up good and proper here, and ended up spending around an hour and a quarter as I missed the first wave to leave. The food was excellent. I had cottage pie, carrots, peas, runner beans, broccoli and some salad on top. There was also chicken curry, vegetarian and vegan options and tons of cake – which I didn't have because, again, wary of sugar crashes. I had a couple of cups of tea and what felt like the most delicious squash thing I'd ever had ever:
I was also going a little mad:
And so as the sun began to set, with our little glow-sticks attached to our back-packs, our head-torches switched on, high viz snap-on wrist bands on and in our little groups led by our excellent and highly experienced Trek Masters, we were off once again for the toughest stage – the night stage.
On leaving Tulleys Farm I met a young man called Nathan (surname has just escaped me, dammit), and along with David Stevenson (aka the Rocket Runner on YouTube, check out his profile for a really nice video of the challenge – I can't post video here as I'm on the free WP plan), they were to become my walking buddies for the next 44km to the end. Neither of them had done the challenge before: Nathan hadn't even trained, and Dave, although having done many marathons and long distance events before, had never jogged 100km, or had done this course before. Sadly his jogging endeavours came to an end earlier as the heat built up, but that meant he met us so it was all good in the end 😉 Together we all got on really well, and without them it would've been a much lonelier, and far less entertaining 44km to the end.
The night stages of these ultras – says the guy who has only walked one before this one – are the hardest parts. I personally hit the wall at about 1am. I just ran out of steam. I can't remember where I was on the route, but fortunately I had some cereal bars and after munching my way through a couple of them I came through it ok. I also had another issue and that was that my right knee started to twinge. This happened at 66km, as we approached the Ardingly College mid-point stop. I've no idea why it decided to play up, but I wasn't very happy with it at all. I was going to give that knee a stern talking to when we got home, I can tell you. My right foot was also getting really sore – right on the joint where foot meets shin. I think I may have tightened my laces up a bit too much earlier and the pressure was taking it's toll. Either way it was very, very sore and only got sorerer as the walk progressed. Like a numpty I had utterly butterly forgotten to pack any Ibuprofen, but luckily my walking chum, Nathan, had. Tbh, it didn't really do much, but without it I probably wouldn't have finished the challenge. Oddly, walking up hill was pain free, so I was the only one out of the three of us that welcomed this hills. Ha! The downhills, or even slight declines, were agony at times. Fortunately there was more up than down hill. I'm definitely going to look into using poles in the future. They would've been a great help on the descents.
The weather forecast had been predicting heavy rain and thunderstorms for throughout the night. This was slightly concerning, not least due to the fact that we were to be walking under trees and other convenient lightning conductors. As it happens the heavens opened as we were at the Ardingly College rest stop, and so were sheltered from the worst. After that it only spat the odd drop at us and past us by (there were others not so lucky, mind, and got soaked through, but overall the weather held off nicely). The lightning storms were very impressive to watch though. They were happening all around us and at times lit up the sky like it was daytime.
Then came the woods. Oh, the bloody woods and their tree roots. They were pitch dark, too. If your torch or head torch broke down you'd be absolutely stuck up the proverbial creek without so much as a paddle to find your way with. As was the case all along the route though the signage was superb. Action Challenge had placed little green glow-sticks every few feet or metres along the path, so as long as you could see a glow-stick you could find your way, even if you would break your neck whilst trying! And the mud. There was much mud. I swear that extra mud was especially brought in just to up the muddiness and piss us all off. I'm equally sure that someone had installed extra styles too. Just for shits and giggles, like. Anyway, we got through the worst of the woods and finally made it to Wivelsfield School at 80km, the final major rest stop until Brighton.
Wivesfield School had BREAKFAST!! We got there in time for them to switch from dinner food to the wonderful, delightful, magnificent breakfast grub. That bacon, beans, sausage and hash brown, along with the obligatory cup of tea, were the best things I have ever eaten….EVAHHHHHH! They gave me a right boost both nutritionally and psychlogically right when I needed it.
From Wivelsfield School it was a reasonably short 8km to the final indoor rest stop at the splendidly named Plumpton College. Plumpton 🙂
As we left Wivelsfield School it was still dark, but soon the sky began to lighten and the birds began their dawn chorus. The night is an eerily quiet time. There wasn't even the usual hoot of Tawny Owls – though we did upset one particularly protective female along the way. We didn't see her, but her calls for us to clear off got closer and closer and more and more urgent as we passed what I can only imagine was her nest. Female Tawnies are notoriously protective of their chicks and have been known to attack humans who get too close resulting in some serious head injuries to the human – which made things even more eerie. The growing dawn and it's associated chorus was a wonderful lift to our morales as we plodded, limped, and just soldiered on to 88km and Plumpton 🙂
Plumpton College is a basic mid-point stop, but no less the welcome for it. Another cup of tea, two more Ibuprofen, a 10 min rest, some fresh pineapple, and after cajoling Nathan into accepting that it will be better to get cracking than stop for another 30 mins, we headed off once more.
Only 12km to Brighton.
12…kilometres.
12000 metres.
Doesn't sound like much, eh, but there was one big obstacle in our way.
The South Downs and Ditchling Beacon was the Big Hill that everyone talked about. It is left right until the end when you are at your most exhausted and broken. I guess going around it would not be a better alternative! So, over it has to be.
There are a lot of hills on this route, but most are long, drawn out affairs. Ditchling is a very steep, short sharp fucker. Last year I powered up it and felt great. This year I had to stop twice on the way up. The sun had risen and the heat was already building up and it was a real energy drainer. Thank goodness for that breakfast 8km earlier! But I think I burnt all those calories on that hill alone.
However, the view from the top was worth all of the pain and lung bursting exertion, imo:
Also at the top of Ditchling was:
90km was still just over 2 hours walking away from Brighton, but we could almost smell the sea and the horse-shit from the racecourse that was our finishing point!
The next stretch was all downhill which my right leg decided it didn't like at all. Nope. So I fairly limped and staggered, uttering the odd "OWWWW" and "BOLLOCKS", etc, to help alleviate the pain. I felt every stone. That right leg was going straight to the naughty step when I got home. Left Leg definitely won the Leg Of The Day Award.
The final 5km from the last mini rest-stop was the longest 5km of my life. I mean, it's only one parkrun. Piece. of. piss. No?
No! But it was mercifully flat and finally, fin-al-ly….we reached BRIGHTON!!!!!!!!
Of course I didn't get a photo of the 100km sign, or of me crossing the line, like the knackered, elated doofus that I was, though I did do a live Twitter thing as I approached, but the feeling of crossing that line is one of pure joy and relief. Just knowing that you have walked 100km. One..hundred..fucking..kilometres is something that suddenly hits you like an emotional wrecking ball. Your legs say "thank you very much, but we aren't talking to each other for a very long time, you bastard!", you start to notice blisters that you didn't even know you had, and all you want to do is lie down and sleep. But adrenaline is coursing through your veins and none of that matters for now. Another delicious, wonderful breakfast awaits:
I also bade farewell to my two new friends, Nathan (L) and Dave (R):
And there we have it. My official time was 24hr 55mins (that includes stops), only 5 mins slower than last year. Considering my leg issues and the fact that I started 30 mins later than last year, I am very chuffed with that 🙂 What a challenge it was: tough, emotional, painful, but ultimately very fulfilling.
But despite all of that, let's not forget why I was doing this challenge in the first place. I was raising money for Malaria No More UK, a charity that is helping to eradicate malaria for good. It's a tough thing to do, but it can be done. If you feel like donating to them then please click on the link to my Just Giving page below 🙂
https://www.justgiving.com/fundraising/martygore1
I've raised over £1100 already, far in excess of my target of £500, but I would dearly love to top the £2000 mark. I know I can do it, with your help of course 😉
Then it was just the small matter of getting home. Fortunately the trains were running to time and I got back with no issues. I discovered a MASSIVE blister on my right little toe – damn you Right Leg – we're still not talking – that needed a little pop, but other than that I was blister free. As I type this, on the Wednesday after, my right foot is still sore, but much much better than it was.
SO, will that be my last 100km challenge?
Pfft, no! It may be my last London 2 Brighton, for now, but my daughter and I are already planning on walking the Thames Path Challenge, 100km from Putney Bridge in London to Henley in Oxfordshire in 2019.
I'm already excited 🙂
Thank you for taking the time to read this post. It was nearly as long as the challenge itself, lol .
Peace and book love. TBBB. X