Hey you, yes you! No, not you….no, yo….you, you over there in the cape! Finally *tuts* Do you like horror? Do you like vampires? Do you like a rollicking good jailhouse siege (Yes, I'm talking to you now, yes you in the Elvis wig – I see you)? Do you like your story to be set in a dark, gothic, mountainous setting, preferably during the 19th Century?
What's that? You do? Well, hurrah and break out the bunting (black, bat-shaped bunting, of course), because this could well be the book for you.
But, what if I said "NAY" to all of the above? What if we don't like capes, or Elvis? What about us? Well, I say shut yer whining and open your mind, this may still be the book for you – and rethink you attitudes towards Elvis, man. Don't worry about the capes, though.
Sadly I wasn't able to find time read and review this book, but it really sounded like a huge blood-bag full of fun so I wanted to spotlight it and bring it to your attentions anyway. My thanks to Rachel at Rachel's Random Resources for having me on board the tour 🙂
Soooooo, what's it all about then?
Vampires, that's what. Big old scary vampires that want to rip your faces off and drink your blood.
Do you remember the good old days when vampires used to look like this?
There was even the cuddly vampire:
But then there was this: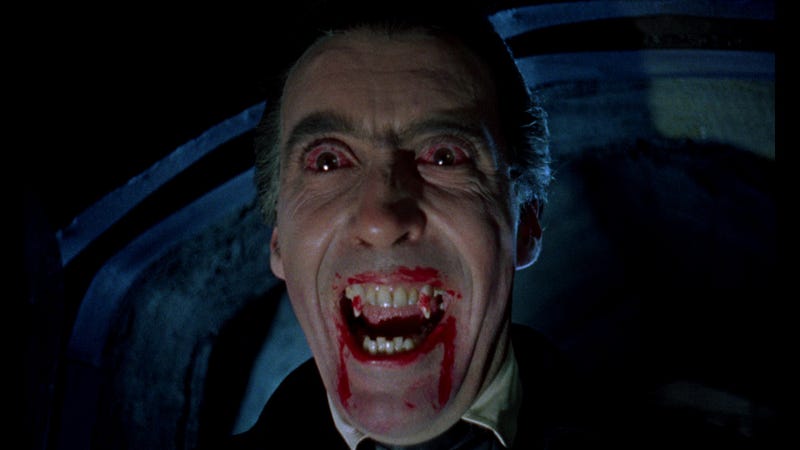 And then there's the what-the-fuck-vampire:
The 80's decided that two sharp teeth wasn't nearly enough and bought us the classic more-teeth-than-a-comb-factory-look: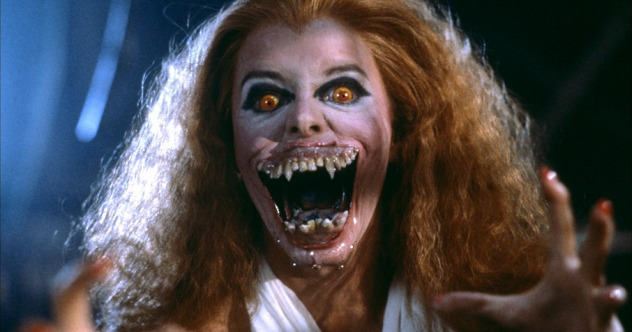 look, they even come in cute:
Of course, then vampires got all cool and sexy and shit:
And so did their adversary, the vampire hunter *cough*ahem*cough*: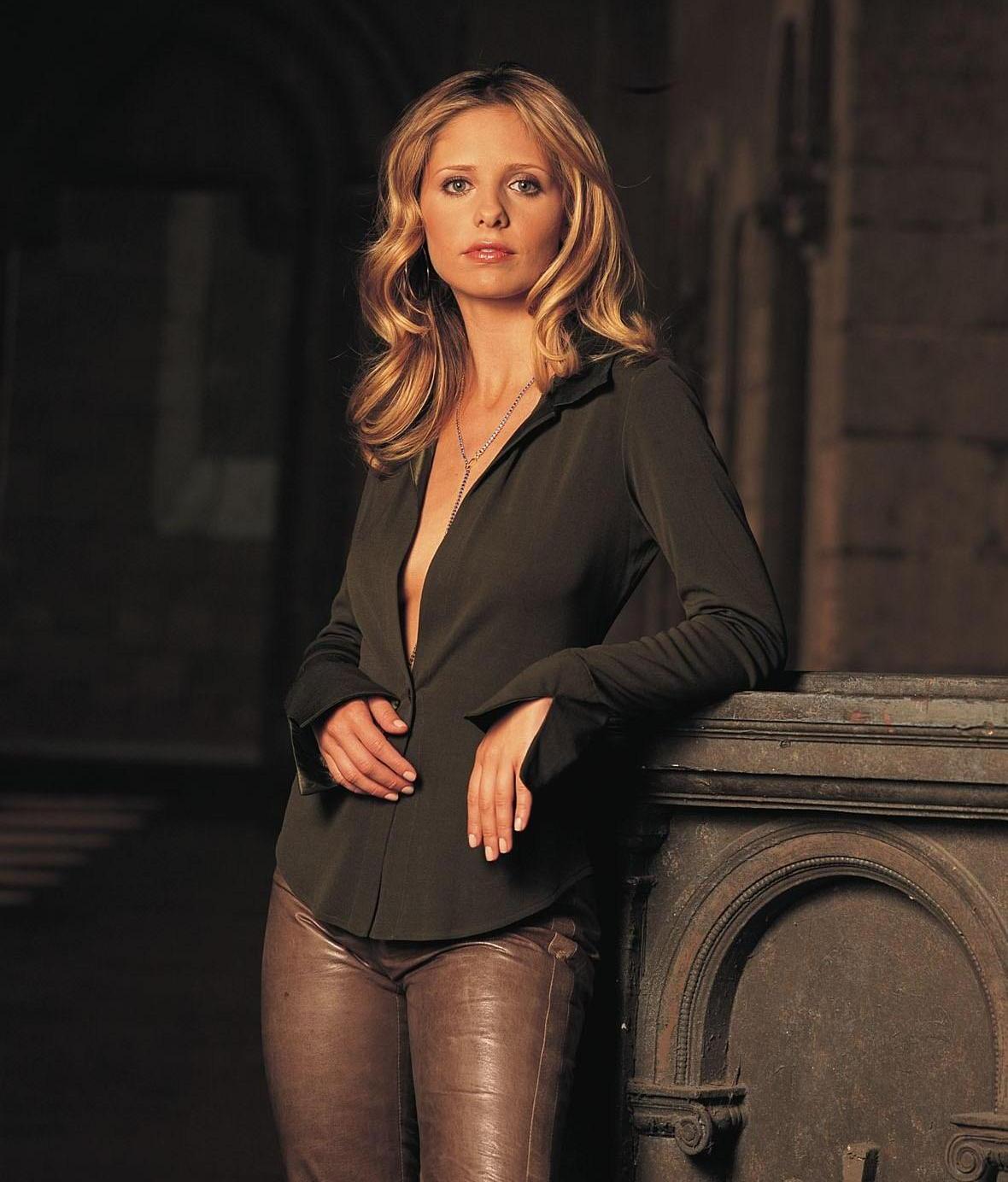 Even the classic Abraham Van Helsing got a sexy makeover:
He even changed gender for a tv show:
Ahh, see now this is more like it:
I have no idea which, if any, of these shades of vampire and their associated hunters will appear in Crimson Siege, but there is only one way to find out, huh? That's right…to the Batcave…..
Sorry, I meant…To the Bookshop!
Looking at the overwhelmingly positive reviews on Amazon UK one reviewer said: It has the flavour of old Hammer Horror films which can only be a good thing! It's gotta be pretty hard to disagree with that.
Goodreads also has an overwhelmingly positive response to the book and some really good reviews – check them out HERE:
I have to admit that I feel the cover could be better; I think that this may make it easy to dismiss this as a Young Adult book, but as you'll see from the reviews it certainly isn't YA. Still, a slap on the wrist to the publisher for not trying harder here. My point here being don't be put off by the cover. There sounds like a really good book within, and it is the first in a series, so there will be plenty to sink your teeth into. Hahaha, see what I hilariously did there? Ahhh, suit yourselves *sulks*
So, without further ado here is the blurbage and all the deets you need to  be able to buy/download/follow/stalk/praise the book/author.
Enjoy.
Crimson Siege – Blood Riders Book One.
In the Godforsaken badlands of Transylvania the fragile truce between mankind and monsters is about to explode…
When bounty hunters target one of 19th century Europe's most feared vampire clans, the last place any lawman wants to be is caught in the middle…
But for Anton Yoska, Lord Marshal of the Imperial lands south of the Carpathian Mountains, fate has trapped him in a supernatural stand-off that can end only in a bloodbath.
A gang of mercenaries led by Anton's former army comrade Milosh Drubrick have captured vampire aristocrat Stefan Modjeski, wanted for a string of frenzied murders, and have come to Anton to claim the reward. And as Stefan's predatory undead kin lay siege to the jailhouse, Anton is faced with an agonising choice – hand over his prisoner and abandon the bounty hunters to their unspeakable fate, or stand and fight.
The jailhouse defenders are outnumbered and out of options. It's a battle that can't be won, certain slaughter for them all, and Anton can't trust his scheming allies. But Lord Marshal Yoska isn't about to surrender.
For he's an experienced vampire hunter, a dangerous man when cornered, and a single minded warrior who knows there are worse things to fear than death…
Purchase Links –
Universal purchase link–  http://geni.us/9E27uh
Amazon.com link https://amzn.to/2HZrEar
Amazon.co.uk link https://amzn.to/2JUJqxb
Author Bio –
Jay Raven is the author of Gothic chillers and historical horror reminding readers that the past is a dangerous place to venture, full of monsters and murderous men. He blames his fascination with vampires, witches and werewolves on the Hammer Horror films he watched as a teenager, but living in a creepy old house beside a 500-acre wood teeming with bats may have something to do with it.
Social Media Links –
Facebook: https://www.facebook.com/fantasywriterjayraven/
Twitter: @JayRavenAuthor
Website: www.jayraven.com
Don't forget to check out the other stops on the Blog Tour!